Building Your Dream Home: A First-Timer's Guide to Navigating the Construction Process
Some buyers find their dream home by looking through listings and attending enough open houses until the right property pops up. Others take matters into their own hands by hiring builders to construct a home from the ground up. There are certainly benefits to going this route — namely, the option to customize your living space and have a say in every detail. But there are drawbacks involved, too. Here's what you need to know.
You'll need to buy land
You can't put a new home just anywhere — you'll need to buy a parcel of land that's zoned for the type of construction you're interested in. A real estate agent may be able to help you find land to purchase, or you can search online by area or zip code. Keep in mind that you'll generally need to obtain a permit before construction on your home starts, so once you have that land, contact your local zoning authority to see what it entails. In many cases, though, the builder you hire will take care of your permits for you.
You'll need a home construction loan
When you buy a home that already exists, you can finance it with a regular mortgage. When that home doesn't exist, you'll need a construction loan to not only purchase the land your home will eventually sit on but to cover the building process itself. You can either take out a construction loan that's converted to a traditional mortgage once your home is fully built, or you can take out a construction loan that must be paid off once your home is complete. The former is usually a more suitable and affordable option for the average buyer.
You'll need to find the right builder
When you're spending the money to construct a home from scratch, you don't want to give that job to just anyone. Rather, you'll need to find a builder with a solid reputation and history of success — ideally, a builder who already has a list of connections, like an architect, landscape architect, and other professionals needed to turn building plans into reality. Not only should you ask each builder you talk to for references, but you should also see some of that builder's completed homes for yourself to get a sense of the quality of construction.
You'll need to create a budget you're comfortable with
The cost of building a home can vary substantially depending on the specifics at hand. Before you get too involved in the process, you'll need to sit down with your builder and team and come up with a budget that works for you. Of course, that budget will be incorporated into a contract you then sign. When building a home from scratch, it's common practice to include an overage clause that allows your builder to spend a certain percentage above the agreed-upon amount to finish the job at hand. That percentage is often 10% but can vary.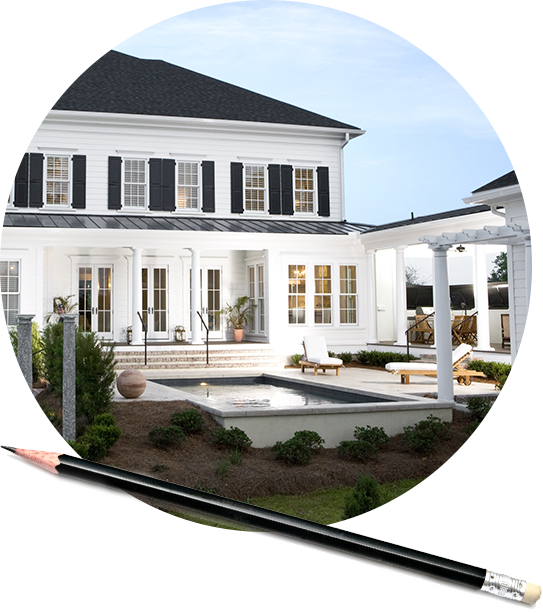 How to Use the Guide
Looking for a new home has never been easier!
Begin your search with our quarterly guide, a compendium of new construction homes in the Triad and surrounding area. We've taken the work out of the initial step in your search by consolidating information about area homebuilders, new home neighborhoods and hundreds of new homes, condos and townhomes. The guide offers reliable & up-to-date information on
Homes by the best builders, including national, regional, and local builders, are featured.
Our builders are among the most trusted national, regional, local, and custom home builders. New Home Guide shows where they are building new homes and takes you there with drone video tours of neighborhoods, maps of the area, and neighborhood facts. The builder profiles and neighborhood maps provide the critical information you need to choose the builder who is right for you
Location… location… location
So how do you know which home community is the right one for you? Check our inclusive Neighborhood pages, which list the many new home communities in the area. We have a score of resources which map, view, and sort new home communities
Begin your search for a new home with the New Home Guide.
Your home search is as personal as your vision of your new home. We have the tools, reliable and up-to-date, that you need to begin your search for the home of your dreams. View hundreds of new homes in all stages of construction, listed by price, builder, neighborhood, preferred city, lifestyle, and more.
Need a new home now?
You can quickly identify brand new homes that are ready to move in today or will be ready within the next 30 days. You can also search for a home based on specific factors you provide so no time is wasted visiting neighborhoods that don't meet your criteria.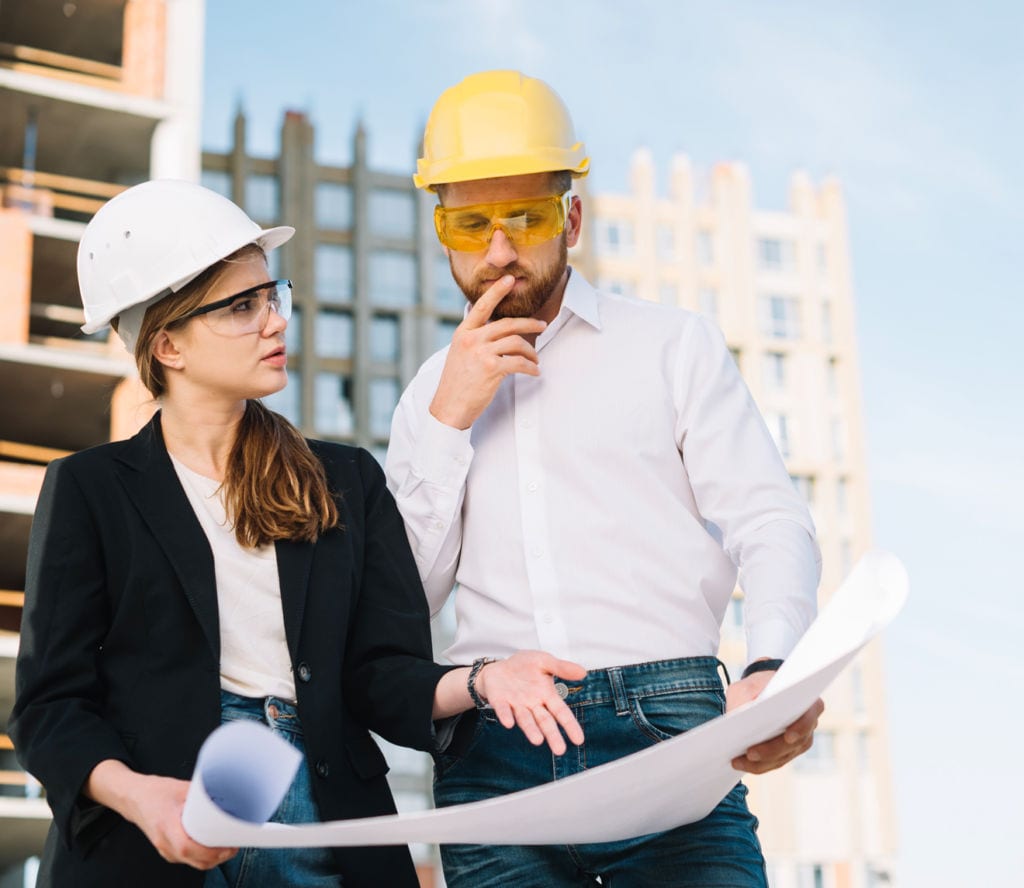 STEP BY STEP GUIDE TO BUILDING A HOUSE
Building a home from the ground up can be a dream come true. Take your time with decision, and follow these steps. When you walk into your new home, you will be happy with the results.
GET INSPIRED
Drive around your communityand snap photos of home exteriors you like. Make a Pinterest board of your favorite home styles and colors
HOW TO CHOOSE A BUILDER
The most important aspects of choosing a builder are establishing trust and a shared vision. These steps will help you find the right professional for your job.
ASK FRIENDS AND NEIGHBORS
Ask your neighbors, friends and co-workers for referrals.
CHECK LICENSES AND INSURANCE
Be certain the builder(s) you are considering are licensed and insured.
RESEARCH YOUR BUILDERS
Inquire about builders with a local Consumer Affairs Office or Better Business Bureau.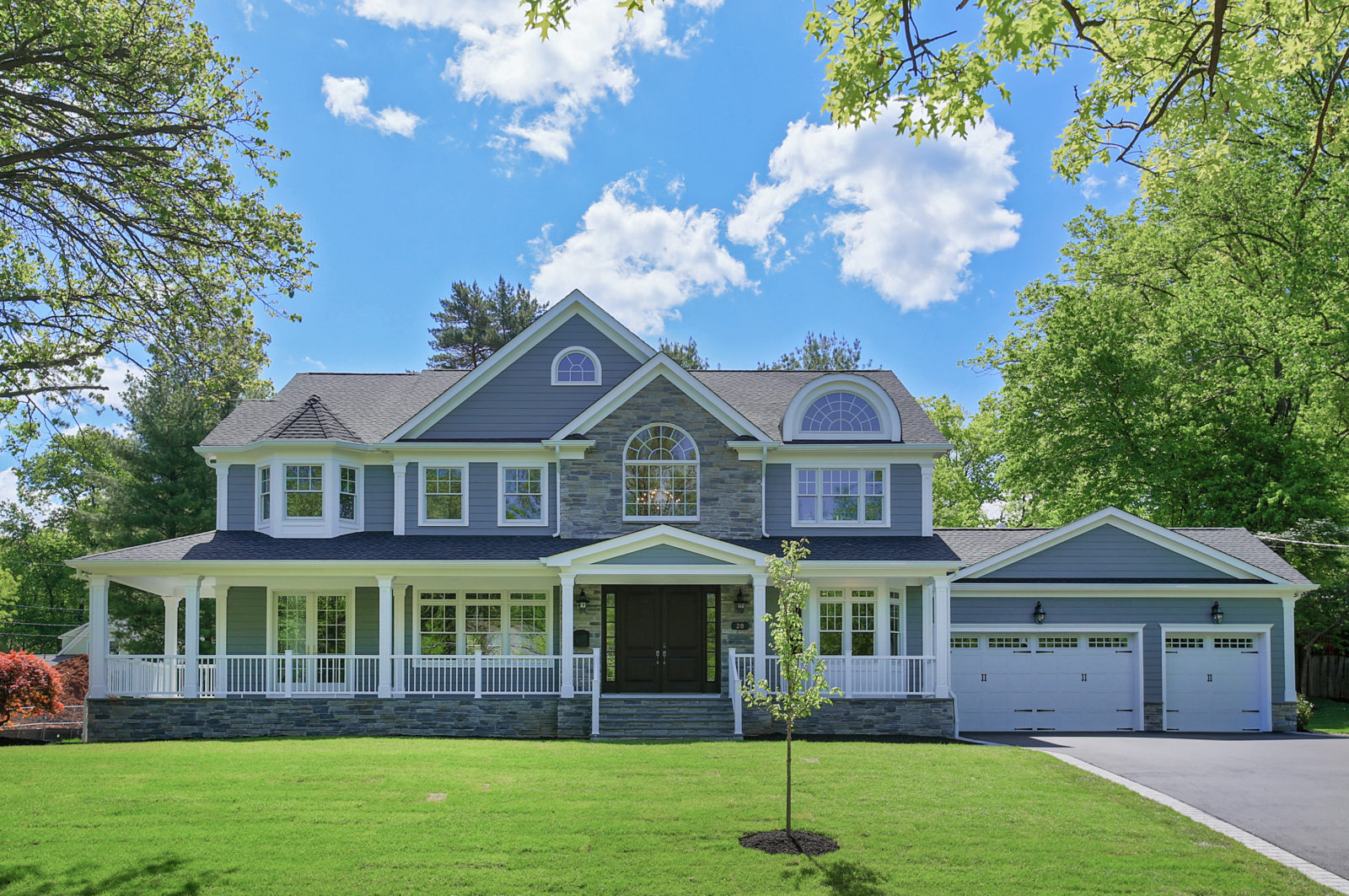 TIPS FOR EVALUATING HOME BUILDERS
Are you thinking about hiring someone to build your new home? If so, then you may be looking for tips for evaluating home builders. The truth is, building a home is a confusing process to navigate and one of the most misunderstood aspects of house hunting. For many, the dream of building a custom home often ends with the prospective buyer purchasing a pre-built speculative home or working with a builder that can modify the plans of a home already under construction. If you are looking to build a custom home for you and your family, it is crucial to find the right company.
Although building a home is nothing like you see on HGTV, there is one thing that you can learn from those reality TV shows, and that is that you want to find a team that shares your dream. You want to find someone who will partner with you every step of the way to ensure that the home they are building is exactly the way you imagine it. You want them to be invested in your dream just as much as you are. After all, they will ultimately be the ones bringing that dream to life and building a space that you and your family will create memories in for many years to come
DO YOUR RESEARCH
This may seem like an obvious tip, but with so many different companies offering nearly the exact same service, deciding which home builder is the right fit for you can often be overwhelming. The best way to start is to Google "home builders (location)" within the area of your future home. From there you can compare company websites looking for builders whose work most closely resembles the vision you have for your home. Ideally, you want someone with years of experience building homes in that specific area. There's a lot more to building a home than simply frames and finishes, and you want to hire someone who has experience navigating the planning and development stages within that local municipality, so there are no surprises along the way.
DON'T FIND A BUILDER, FIND A PARTNER
When looking for the right home builder it's important that you look beyond their past experience and client portfolio. Look for someone you genuinely want to partner with. You want your home builder to be a partner who shares in your vision and brings new ideas to the table each and every day. They should make you feel good about your dream home and instill a sense of excitement into the home building process.
REPUTATION MATTERS
A custom home isn't a temporary residence, it's where you and your family will live for years to come. A place where your kids can grow up in a safe environment, a place where your pets can play, and a place you can all feel comfortable in.
Custom Home Builders' Prices (A Guide)
You can search around on the internet and find blurbs of information on custom home builders' prices, and these averages are certainly great to keep in mind when you're starting to think about your budget. I have found, however, that average prices don't generally bear much resemblance to what the actual cost. Speak with a few people who have completed a build or a large renovation and, over and over, you'll hear stories about the actual cost being MUCH higher than they were originally told.
Why are custom home builders' prices often inaccurate?
The truth is this: Some builders throw out a teaser number to try to get the job. And often they don't account for a lot of the other costs associated with a build. Everything needs to be considered: demolition if there is an existing structure on the site, any general site work preparation, engineering and surveying fees, architectural services, building permit fees, carrying costs, utilities, debris removal during construction, warranty fees, and countless other fees that are either directly or indirectly paid for by the homeowner.
Why is square footage misleading?
When trying to determine the price of a custom home, a good builder requires two pieces of information—a complete set of construction drawings and a document specifying all the detail that goes into each individual item in the house. Without the combination of the two, any per square foot price or quote you get is worthless.
As an example, I have two houses—House A and House B—with the same 1st and 2nd-floor living space size and the same detail on the finishes. But House B has a huge wrap around porch, a larger garage, a covered rear patio and a basement walkout up to grade in the rear yard.
Is everything being considered in the price?
Another misnomer that goes into a per square foot price is what someone is actually counting towards the square footage as the denominator in their calculation. I see countless listings by realtors of the same house floor plan that have greatly varying numbers in terms of the per square footage. Some count only the 1st and 2nd-floor living space, some add in the basement, others the attic (when finished).