What types of carpets are best for cats?
Cats are a very important part of the household, and my customers know I love cats (as well as dogs).  I "own" 2 cats…or maybe I should say, they own me and allow me to pay the mortgage.  Cats are wonderful, but sometimes they can do number on carpets, so it's ideal to select a carpet that will co-exist well with your cat.  What types of carpets are best for cats?
The most common issue with cats are that the carpet pulls (especially if they have claws).  But,, there can also be issues with hair balls, vomit, spraying and urine.  Once you have spraying and/or urine in the carpet, it's nearly impossible to solve short of removing the carpet.  That's because of 2 things.  First, cats can smell much better than we can.  Second, usually, these items penetrate beneath the carpet into the carpet pad and the backing, so even the best carpet cleaning will never fully solve the issue.  You need to remove all evidence of the smell and start fresh.
Cut carpets will hold up better than looped carpets with cats.
Cats love to play with things.  They scratch and stretch and their claws can get into everything – whether intentional or by accident.  With looped carpets, cat's paws will often pull the loops out and cause the carpet to unravel in sections.  And, once there is a small issue, it almost becomes a game for the cat to pull out the carpet more.  This is especially true for looped wool carpet.  Their backing is often latex and less secure, so by all means avoid looped wool carpets.  Don't let the price fool you.  These carpets are great, but they will be a disaster with your cat.  So, if you have cats, I would avoid looped carpets (like the one on the right, and instead opt for a cut pile carpet (like the one above).
Avoid carpets that are too light as they will show dirt and fur.
Often, getting a mid toned neutral carpet will do the trick, and even better if you can find a carpet color that is similar to your cat.  Also, if you have kitty litter in the area, and if this tends to get caught in their claws, you may want to consider a gray carpet.
Vacuum carpets frequently
This is actually good advice for all carpet owners regardless of whether they have cats or pets.  Frequent vacuuming will get rid of dirt (which can wear down the carpet fibers), smells and also help with cats.  It will really help make your carpet last longer and make your home nicer and neater. Also, getting your carpet cleaned professionally on an annual basis will also help. But, be sure to inquire about stain protection when you do this.  Some of the steam cleaners extract the stain protection (same goes if you do this yourself), so be sure to reapply a topical stain protection afterwards and perform this annually.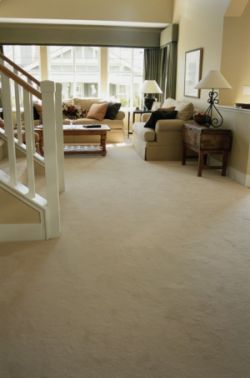 How to Protect Wood Floors With Area Rugs
Good news! Scrapes and dings on your gorgeous wood floors are totally preventable. One of the easiest ways to protect wood floors from scratches and other damage is to decorate them with an area rug. Area rugs provide a protective barrier against furniture legs, foot traffic, and pets while adding style to any floor in your home. Use the following steps to decorate with area rugs in a way that keeps your wood floors looking healthy and beautiful.
Prevent Scratching and Dirt With Runners in High-Traffic Areas
Hallways, entryways, and mudrooms are normally high-traffic areas where wood floors see more wear and tear. Use runner rugs in these areas to guard the integrity of the hardwood against shoe scuffing and debris brought in from the outside
Get a Rug With a Woven Backing for Healthy Airflow
One of the worst things you can do to your poor hardwood floors is lay down a rug with latex backing, which is usually found on natural fiber rugs. Latex traps moisture and gases that can stain and strip your hardwood's finish. Do your floor a kindness and preserve it by investing in a rug with a woven backing. Wool rugs are safe for hardwood floors because they allow plenty of air to move through their breathable fibers.
Eliminate Exposure to Moisture With a Waterproof Rug
A puddle from an umbrella or dog bowl can quickly go from a temporary nuisance to a permanent problem. It doesn't take much moisture to waterlog a once-beautiful hardwood by seeping into its seams and either staining or swelling the floor. Be prepared with a waterproof floor covering. The best rugs for hardwood floors keep them safe and dry. To really nail your floor protection, make sure your rug doesn't have color or dyes that will bleed through when dampened. Wool and synthetic fiber rugs tend to be waterproof and colorfast.
Place Oversized Area Rugs in Large Rooms
An oversized rug anchored by furniture is suitable for a living or dining room — but beware. The hardwood preserved under a large rug will maintain its color better than the wood around it. To prevent discoloration on your uncovered flooring, try to limit the amount of direct sunlight your hardwood is exposed to.

WHAT IS BETTER CARPET FLOORS OR HARDWOOD FLOORS? (ALL ABOUT CARPET FLOORS)
Carpeting and hardwood floors have their own set of advantages and disadvantages. I will explain the benefits and drawbacks of both. One of the first things that come to mind when having carpet floors is that it will be soft and warm when walking on.  Hardwood floors do not offer this and is why carpet floors are better to have if warmth and softness is what you are after.
These days we are all concerned about energy saving and wherever we can, try to save money.  Well, having a carpet floor rather than hardwood flooring is yet another energy saving cost. Carpets maintain warmth in a room and therefore will save on your energy bills.  An average of 30 days of heating can be saved, or 4-6% of energy saving which means lower heating bills.
Carpet floors provides more safety over hardwood floors in that of reducing slippage when floors are wet, and a decrease in stress on joints.  Young kids and the elderly most benefit from the non-slip aspect of carpets, and if they were to fall, the soft nature of it will reduce the amount of injury compared to hardwood flooring.
But with the advantages that carpeting has, there are some disadvantages. Carpeting does go out of style more frequently than hardwood floors and you may end up spending more replacing the carpets to have more of a modern look.
New carpeting equals new carpet smell – and no it is not good like a new car smell. A new carpet floor installation often uses chemical which emit fumes, and these may not be healthy for you and may cause breathing problems if exposed for too long. However, there are more eco-friendly carpeting available, but they are way more expensive to own.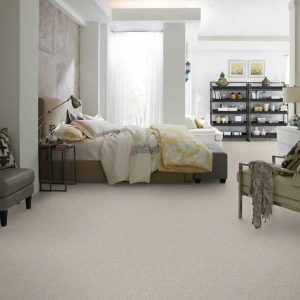 Need to Replace Pet-Damaged Carpet? These Are the Best Flooring Options
As a pet owner you know that accidents happen. There are a variety of reasons why our four-legged friends do their business or act out inside the house and on the floor. Maybe they're marking their territory, or their anxiety may be manifesting in their clawing at the carpet.
However, your home is probably your biggest investment, so you want to maintain its resale value—and keep it from looking and smelling like a litter box. So, what are the best options for pet-resistant flooring that would also appeal to future buyers? Check out our experts' top recommendations.
Your dog's claws will be less likely to scratch harder wood varieties like oak, maple, walnut, or—one of the strongest options—bamboo. "The hardness of bamboo makes it more resistant to scratches, liquids, and mess, which helps out with pet accidents," says
Your delicate porcelain dinnerware may lead you to believe that this type of material is not the strongest flooring option, but our experts say otherwise. "The simplest floor to maintain—not only for pets but also for spaces with heavy traffic—is porcelain tile," says
Vinyl, in general, has come a long way since the days of disco. "Luxury vinyl tile is a great, pet-friendly option as it's scratch- and stain-resistant," says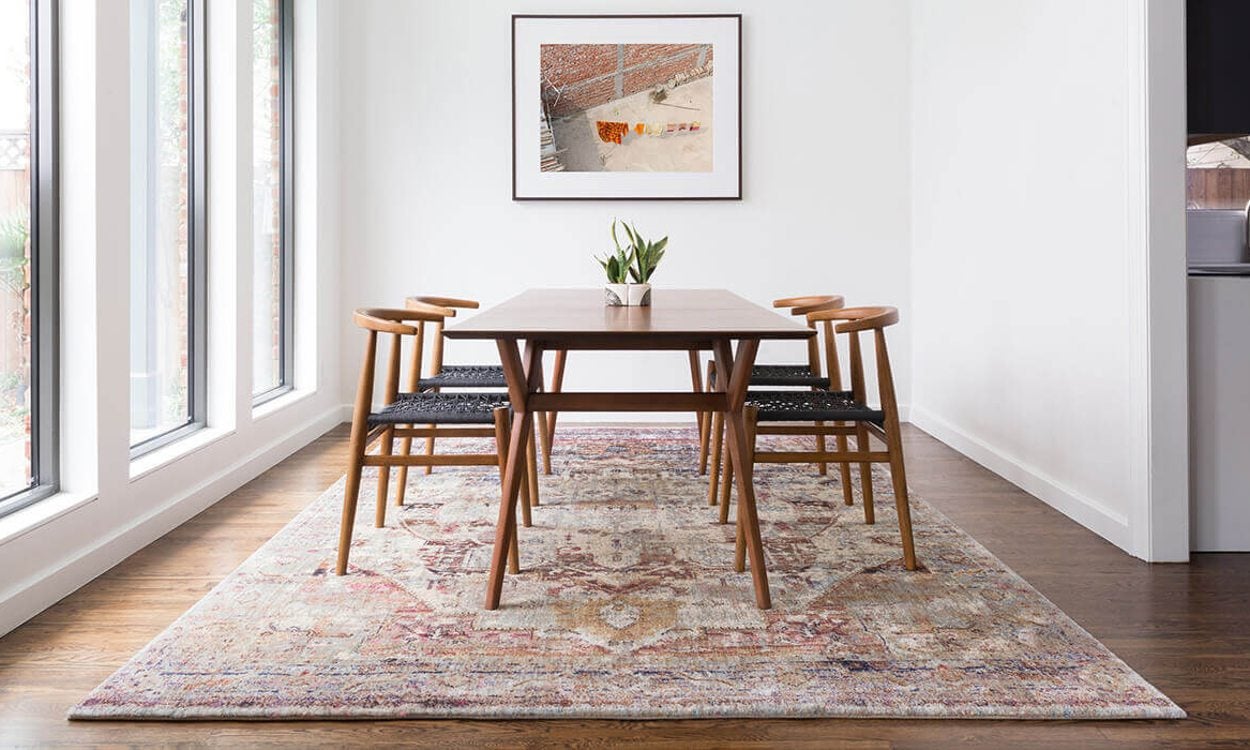 Carpet
COVID-19 protocols are in place to ensure the safety of our customers and staff. showrooms  require masks to be worn by both customers and employees. In addition to requiring masks, have also implemented taking customer and employee temperatures before entering showrooms.
Advantages of Carpet
Carpet can offer more versatility, comfort, ease of maintenance and health benefits than other flooring options.
It is more "budget-friendly" than most other choices and there are styles to coordinate with every décor.
carpet installation services in Denver can help save energy as it is an important contributor to the insulation of the indoor environment. Carpet not
only insulates floors but also provides a psychological feeling of warmth.
Slip-and-fall accidents are more likely to occur on hard surface floors, instead of carpeted floors.
Carpeting is less labor intensive to clean and maintain than hard surface flooring.
Trends
The demand for green flooring is growing.
Textures, different types of yarn systems, different colorations, patterns, tone-on-tone prints, looped carpet, tip shears anything that has interest in fashion seems to be popular.
Bold floral patterns are back.
Bold geometric pattern carpets are becoming favorable of many householders.
Handmade rugs are also becoming popular.
Consider risk factors for the room:
Will people have food in this room?
Will kids play in this room?
Will kids play with their food in this room?
Does the room directly open up to the outside?
Do you have indoor pets?
Think about existing or intended aesthetic:
How do you want to feel when you're in this room?
What types of furnishings do you have?
What's the style of the room? Traditional? Contemporary? Rustic?
What's the feel of the room? Casual? or Formal? Somewhere in between?